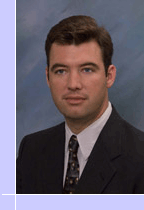 Douglas R. Jennings
Family Law/Civil & Securities Litigation
Phone 614-628-0765
Fax 614-221-0216
DRJ@cpmlaw.com
Mr. Jennings received his Bachelor of Arts from The Ohio State University in 1986 and graduated with honors from The Ohio State University School of Law in 1989. He was admitted to the Ohio bar in 1989, and is also admitted to practice before the U.S. District Court, Southern District of Ohio, and the U.S Court of Appeals, Sixth Circuit.
He was a contributing author for "Sowald Morganstern Domestic Relations Law", Banks-Baldwin Law Publishing Co., 1997. Mr. Jennings was in private practice before he joined Carlile Patchen & Murphy LLP in 2001. Currently, his practice focuses primarily on the areas of Civil Litigation, Securities Litigation, and Family Law.