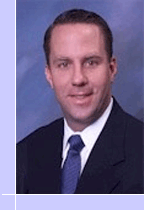 R. Brian Newcomb
Commercial Law & Business Litigation
Phone 614-628-0872
Fax 614-221-0216
RBN@cpmlaw.com
Mr. Newcomb received his undergraduate degree from Ohio State University in 1993, and his law degree from The University of Toledo, College of Law in 1998. While attending law school, Mr. Newcomb served on the editorial board of The University of Toledo Law Review.
Prior to joining Carlile Patchen & Murphy, Mr. Newcomb served for two years as a law clerk for Chief Justice J. Moyer in The Supreme Court of Ohio. Mr. Newcomb is a member of the Columbus and Ohio State Bar Associations. Mr. Newcomb concentrates his practice in the area of commercial law with a secondary practice in business litigation.