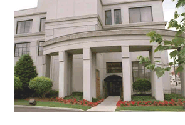 Underwriters need separate legal counsel more than ever before. Until the 1970s, state and local governments issued general obligation debt instruments for most financing. Now there is an increasing shift to revenue bond financing, along with a need for complex structures. No longer can the underwriter depend on price and distribution alone to meet the needs of the public agency.
With increased complexity of public finance transactions has come increased concern about underwriters' obligations. A number of regulatory initiatives have focused on the disclosure process in public finance transactions. Under these initiatives, underwriters have a substantial responsibility in the provision of full and fair disclosure to investors and the prevention of fraudulent, deceptive and manipulative acts or omissions.
Carlile Patchen & Murphy understands underwriters' needs. We are experienced in structuring transactions, performing due diligence and meeting regulatory requirements. We offer thorough technical knowledge of public finance law, creativity in structuring transactions, and a practical knowledge of Ohio politics.