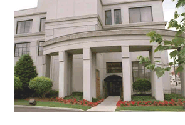 Our telecommunications practice group provides representation in Ohio for telecommunications and related companies, including internet service providers. We practice before the Public Utilities Commission of Ohio and Ohio courts; and also work closely with municipalities and other local government entities with respect to franchise, right-of-way, and tax questions.
Our practice includes business formation, the negotiation and drafting of contracts and arbitrated agreements with other telecommunications firms, mergers and acquisitions, and regulatory relationships. We work closely with telecommunications counsel in other states and at the national level.
Our clients range from small local exchange carriers in rural areas of Ohio, to extremely large national telecommunications companies having significant operations throughout the State of Ohio.