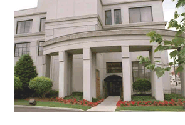 No area of law changes more than taxation. Federal, state and local tax laws continuously expand and change. Our attorneys not only have a good knowledge of the current laws and cases to help guide you through the tax labyrinth, but also of the prospects for change, and the fundamental policy issues that drive such changes, enabling you to keep ahead of the tax collector.
We deal with all areas of taxation: Personal and Business Income, Limited Partnerships and Other Investment Vehicles, Tax Exempt Entity Qualification, Private Foundation Operations, Employment Taxes, Estate and Retirement Planning, Employee Benefit Taxation, Likekind Exchanges, Tax Incentives, Audits and Appeals Representation, Franchise Tax, Sales and Use Tax, Personal Property Tax, and Real Property Tax Valuation.
As part of our proactive approach, Carlile Patchen & Murphy encourages year-end sessions to review your tax planning needs. We focus on avoiding problems and on keeping taxes low. We are prepared to help you with your tax planning so that your taxes do not become too taxing for you.