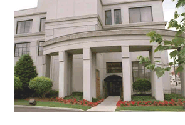 Carlile Patchen & Murphy assists owners, buyers, sellers, builders, developers and financial institutions in all real estate transactions; from simple purchases or sales to multimillion dollar developments. Whether the project is a shopping center, apartment complex, office building or industrial development, we provide counsel for the leasing, purchase, sale, financing or construction of that project.
We also assist in commercial leasing, condemnation, environmental problems, tax matters, syndication and title insurance. We offer experienced counsel when dealing with FHLMC, FNMA, FHA and the State of Ohio, Department of Development, as well as conventional lenders. Being involved in real estate poses challenging questions regarding alternative financing and a myriad of ownership form possibilities, and we are experienced at counseling our clients in these areas.
The firm also maintains an active practice in the purchase and sale of residential real estate and the refinancing of mortgage loans. Our title agency, Cornerstone Title, is an agent for Chicago Title Insurance Company and Commonwealth Land Title Insurance Company, and it provides complete title services to our clients involved in real estate transactions.