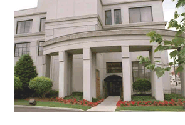 We provide estate planning services for business owners, executives, investors and their families. Estate planning includes:
Providing for the financial support of survivors
Minimizing succession and income taxes
Avoiding family disputes
Providing for succession to the ownership of the family business
Providing for investment management
Funding the education of children and grandchildren
Supporting charitable activities
"Avoiding probate" is a reoccurring question. In some situations that can be done effectively, while in others the goal is to minimize the impact of the process. The probate court oversees the administration of a decedent's estate, insures all debts and taxes are paid and that remaining assets are distributed to named beneficiaries. We assist our clients in implementing an estate plan that simplifies and minimizes the probate process. We then strive to guide the survivors through probate with understanding and compassion.