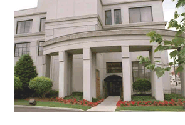 Carlile Patchen & Murphy LLP provides a full range of services to non-profit organizations, whether they are a corporation, an unincorporated association or a charitable trust. We represent them with regard to their tax-exempt status, including obtaining & maintaining that status, and advising them on tax-related issues. Non-profit organizations have the same issues as other businesses, but also face problems imposed by their tax-exempt status:
Creating for-profit subsidiaries
Private inurement & benefit issues
Ohio Charitable Trust Act
Joint ventures with for-profit entities

Lobbying
Charitable solicitations
Foundation grant guidelines/monitoring
Volunteer liability
Carlile Patchen & Murphy LLP represents a number of non-profit organizations including 501(c)(6) and 501(c)(3) entities, and provides counsel from the structuring of the organization to its day-to-day operations. We are committed to enabling the organization to accomplish its purposes in an efficient and cost-effective manner.