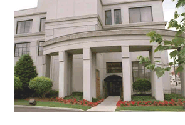 Carlile Patchen & Murphy has extensive experience in representing institutional lenders in all commercial loan documentation. Our attorneys have documented loans from simple unsecured notes to real estate construction loans in excess of $100 million.
We have represented public and private sector lenders under an exhaustive list of loan programs, including, FNMA, FHLMC, HUD, SBA, Ohio Department of Development 166 Loan program, and the Ohio Department of Transportation State Infrastructure Bank. Whether the need is related to commercial lines of credit, term loans, permanent real estate loans or real estate construction loans, our attorneys have the experience and expertise to meet it. We offer counsel and direction with respect to all forms of collateral, including uncertificated securities, airplanes, partnership interests, business assets, real estate and intellectual property.
Commencing with the loan commitment and continuing until the release of all third party liens, we offer comprehensive representation to all institutional lenders. Our professional staff takes care of all details.