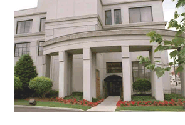 Business people usually find litigation to be frustrating and expensive. Good representation minimizes this. Our lawyers are highly skilled, and have been successful in a wide variety of civil litigation matters in state and federal courts and before administrative agencies, from sophisticated securities litigation to basic contract disputes. We provide successful results through aggressive representation; we anticipate problems, rather than merely responding to them.
Our litigators are cost-conscious. The best cost containment program is one of early and critical case value analysis--an in-depth assessment of the merits of the case coupled with an estimate of time and expense, to determine which avenue of legal action will achieve the best results.
Our Business Litigation Practice Group organizes their services with a commitment to excellence. We use investigators, legal assistants and associates to provide the most cost-efficient result. We do not to overstaff any project when the job can be accomplished by one or two qualified lawyers. Additionally, our strong technological research capacity allows swift reaction to all projects.