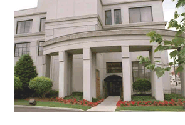 Government at all levels impacts all business. If it impacts your business in a special way, you need special assistance. Carlile Patchen & Murphy has vast experience in helping our clients through problems at all levels of government. Our attorneys are experienced in representing clients on many governmental issues. These include lobbying on the state and local levels; drafting and reviewing bills, ordinances and resolutions; negotiating with the executive branch of the state and local governments; and representation at administrative hearings.
Our attorneys bring a wealth of experience from present and previous positions with state and local governments. These include: Ohio Assistant Attorneys General; Counsel to the Ohio Senate; Attorney Examiner with the Ohio Division of Securities; Chief of the Charitable Foundation Section of the Attorney General of Ohio; Member of the Ohio Elections Commission.
Carlile Patchen & Murphy has the ability, expertise and desire to help you with your problems with state and local governments in a thorough and efficient manner.