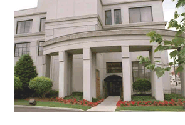 Across the country is a growing awareness of domestic disputes and family-related problems. These tear at the fiber that holds our society together and demand considerable attention as society evolves. Carlile Patchen & Murphy understands the importance of these issues and provides a full range of legal services in Family Law/Domestic Relations, including:
Divorce, Dissolution & Legal Separation
Adoptions, Child Support & Paternity Disputes
Child Custody & Grandparent Visitation

Post-Decree Disputes
Domestic Violence
Juvenile Actions
Our attorneys frequently serve the Court as guardians ad Litem for children and special matters on various family law issues. Family litigation is extremely personal and we are sensitive to your needs. Our experienced lawyers negotiate and settle the most difficult of domestic related problems while at the same time provide aggressive and creative representation. We make complete assessments of our clients' problems and the difficult times they are going through, and give them representation of the highest professional standard, keeping them well-informed every step of the way.