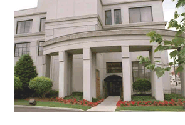 Our Business Law Practice Group performs a wide range of legal services for corporations, partnerships and other business organizations. We act as general counsel for numerous entities, from sole proprietorships to large corporations. In addition, we are often called upon to assist local counsel in complex business transactions and corporate litigation.
Our practice includes business formations, the issuance of debt and equity securities, financing transactions, contracts, mergers and acquisitions, liquidations and dissolutions, and employee benefit programs. We regularly advise our business clients on matters involving the sale and distribution of goods and services, restraint of trade, employee relations, the purchase, sale and leasing of real and personal property, environmental law and tax strategies.
We are ideally suited to representing small and medium-sized companies as "outside general counsel" and assisting inside counsel in complex matters and areas of special expertise. The firm's clients engage in a broad range of business activities, including manufacturing, equipment leasing, financial services, real estate development and management, insurance, and legal services.