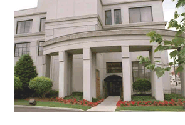 Few businesses are more closely regulated than the purchase and sale of securities. Registered securities representatives and brokerage houses are subject to scrutiny by the Securities and Exchange Commission, the National Association of Securities Dealers, the various exchanges such as the New York Stock Exchange and the state securities regulators.
Carlile Patchen & Murphy has practiced in this specialized area for many years. We have counseled firms and individual brokers in licensing, registration and disciplinary inquiries. Most client/broker disputes are controlled by an arbitration agreement commonly included in client account agreements. Today, securities arbitration has all the characteristics of complicated business litigation.
Our trial lawyers are highly skilled in practicing before the regulatory organizations. We have a thorough understanding of the complicated documentation required to present or defend a securities case, and we're equipped with the technology necessary to effectively organize this material. With a detailed understanding of sophisticated trading products and strategies, our securities arbitration group enjoys an excellent reputation for producing positive results for our securities clients.