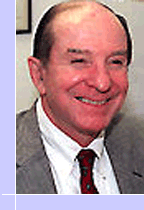 Thomas M. Bolon
General & Family Law
Phone 614-628-0805
Fax 614-221-0216
TMB@cpmlaw.com
Mr. Bolon received his undergraduate degree from Layfette College in 1955 and his law degree from The Ohio State University in 1963. Mr. Bolon practiced with a law firm for eight years before establishing an individual practice in 1971. He joined Carlile Patchen & Murphy in 1996, and practices general law with family law as an area of concentration.
He is a member of the Ohio State and Columbus Bar Associations and has served on the Board of Governors of the Columbus Bar Association as well as the family law committees of both the Columbus and Ohio State Bar Associations. He has lectured in the area of family law. Mr. Bolon has been active in the Presbyterian Church and is a member of the Civil Service Commission of the City of Bexley.