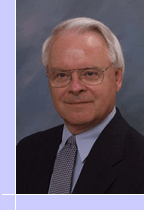 Stephen D. Enz
Corporate/Business Law, Tax, & Estate Planning
Phone 614-628-0846
Fax 614-221-0216
SDE@cpmlaw.com
Stephen D. Enz received his undergraduate degree from The Ohio State University in 1964 and his law degree from The Ohio State University in 1967. A life-long resident of Central Ohio, he has served on many civic and church groups including the Central College Church Foundation which he formed in 1988 and of which he remains an active Trustee and Officer.
Before joining Carlile Patchen & Murphy, Mr. Enz was senior managing partner for a firm which he formed in 1980. A member of the Columbus Bar Association and Sports Lawyers of America, Mr. Enz received national attention as counsel for James "Buster" Douglas, the heavyweight boxing champion in the early 90s. A "transactional" lawyer, Mr. Enz has an active corporate, business, tax and estate planning practice and has lectured at various estate planning and charitable giving seminars.