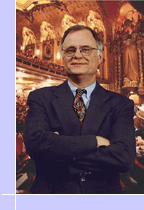 H. Ritchey Hollenbaugh
Business Litigation
Phone 614-628-0804
Fax 614-221-0216
HRH@cpmlaw.com
Mr. Hollenbaugh received his undergraduate degree from Kent State University in 1969 and his law degree from Capital University in 1973. He is a past President of the Ohio State and Columbus Bar Associations. He is very active in the American Bar Association, chairing several significant initiatives as well as serving in its House of Delegates. He has been appointed Special Prosecutor in several high profile matters in both Franklin and Athens counties and has served as a member of both the State and County Public Defender Commissions.
He is also a regular commentator on WOSU radio, You and the Law, has participated in many law-related activities and was a member of the Supreme Court of Ohio's Delegation to Ukraine. He served as Treasurer for former Governor Richard Celeste's Campaign Committee and has been active in Central Ohio politics. His areas of practice include business litigation, white collar criminal litigation and employment law.