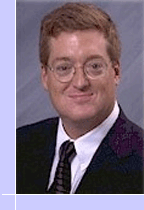 Joseph M. Patchen
Commercial, Corporate & Real Estate Law
Phone 614-628-077916
Fax 614-221-0216
JMP@cpmlaw.com
Mr. Patchen received his undergraduate degree, magna cum laude, Phi Beta Kappa and Scholar of the College, from Boston College in 1984 and his law degree from The Ohio State University in 1987. He is a member of the Columbus, Ohio State and American Bar Associations and the Mid-Ohio Lender's Counsel Association. Mr. Patchen concentrates in the areas of commercial, corporate and real estate law. He serves as President of the Board of Trustees of Huckleberry House.