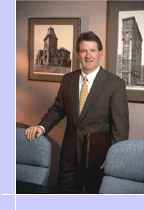 Bryan K. Hogue
Business Law & Litigation
Phone 614-628-0774
Fax 614-221-0216
BKH@cpmlaw.com
Mr. Hogue received his undergraduate degree in accounting from Wittenberg University in 1981 and his law degree from Capital University in 1985 where he was a member of the Order of the Curia. Mr. Hogue practices in the areas of taxation, probate, estate planning and business planning. He chairs the firm's Estate Practice Group.
Mr. Hogue currently serves on the Legal Advisory Committee of the Columbus Foundation and the Professional Advisory Committee of the Columbus Medical Association Foundation. Mr. Hogue has served as a member of the Development Board of Children's Hospital of Columbus and is a member of the Columbus, Ohio State and American Bar Associations.